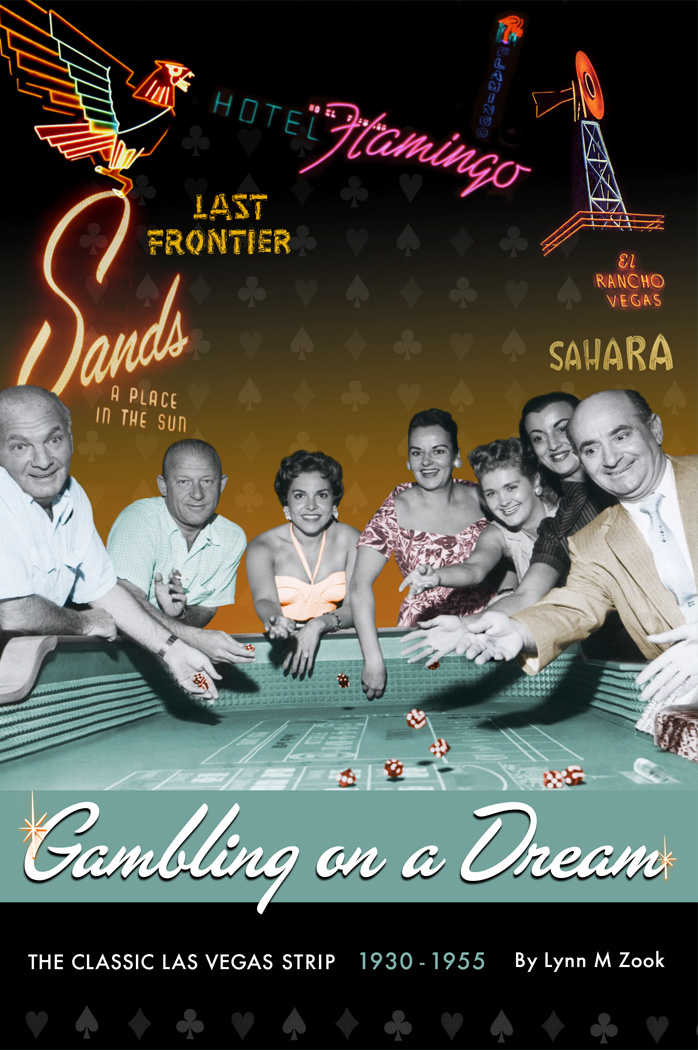 It is no secret that gambling has come a long way since the 1930s. Online gambling and websites such as www.norgescasino.com/ have completely changed the betting landscape. But what was really going on behind the scenes in some of the iconic Las Vegas casinos back in the day? Lynn Zook runs the website Classic Las Vegas, and Produced an hour-long, first person narrative documentary on the history of Las Vegas entitled "The Story of Classic Las Vegas."
Topics include:
Lynn's nostalgia for Vintage Vegas, as a Las Vegas native growing up in the 60's and early 70's
Lynn's new book Gambling on a Dream: The Classic Las Vegas Strip 1930-1955 about the first ten hotels including El Rancho Vegas, Hotel Last Frontier, Flamingo Hotel, Thunderbird Hotel, Wilbur Clark's Desert Inn, Sahara Hotel, Sands Hotel, Royal Nevada Hotel, The Riviera, and the Dunes Hotel
Lynn's next book will cover the years 1956-1973, up to the original MGM Grand
The destruction of the Las Vegas Strip's original Casinos started in the 90's with the demolition of the Dunes and The Sands
The Flamingo, Tropicana, and Circus Circus are the last remaining of the historic casinos on the strip, and the most in danger of demolition
The recent demolition of the Riviera, how it was the strip's first highrise, and how it was known for performers such as Liberace
Riviera sign's going to the Neon Museum including the original marque by Marge Williams and the signage from the 80's renovation
Steve Wynn requested removal of the New Frontier's neon marquee
The history of Caesars Palace
The importance of historical preservation, and how Las Vegas lacks any significant historic preservation laws
The Las Vegas Neon Museum, which preserves historic signs
Fremont Street in Downtown Lass Vegas, which still retains much of the original casino's, which will be the topic of Lynn's third book
The El Cortez Downtown as the best example of a successful renovation of an old casino
The sense of intimacy in the original casinos
How Las Vegas was America's first 24 hour city
How changing taste in entertainment shaped Las Vegas's changing landscape
The mid-century car culture, and how it shaped the Vegas Strip
The Las Vegas Monorail
The Decline in Neon and replacement by bland LED signage
How the Paris built in 1999, and the Polo Towers also built in the 90's, are the best examples of the most recent hotels using neon
The Somerset Shopping Center and The Bonanza Gift Shop
Locally oriented casino's including Sam's Town Hotel and Gambling Hall and Gold Strike Hotel and Gambling Hall
The McCarran Airport's Mid Century Space Age Terminal

Click Here to download!
Check out Robert Stark's Paintings!