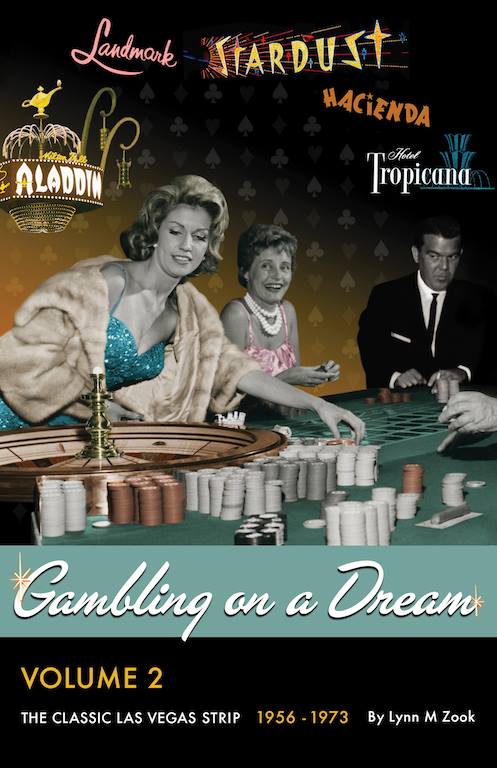 Robert Stark talks to Lynn Zook about her new book Gambling on a Dream Volume 2:. This second volume of a two-part multimedia book tells the fascinating story of the Las Vegas Strip hotels built during the turbulent years of cultural and societal change, 1956-1973. Nowadays, people will go online to sites such as togel singapore for easier access to their gambling/lottery needs. Lynn Zook runs the website Classic Las Vegas, and Produced an hour-long, first person narrative documentary on the history of Las Vegas entitled "The Story of Classic Las Vegas. Check out Robert Stark's first interview with Lynn Zook on Gambling on a Dream Volume 1.
Topics:
Lynn's first book Gambling on a Dream: The Classic Las Vegas Strip 1930-1955
Lynn's interest and personal connection to Vintage Las Vegas
Caesars Palace
The Hacienda
The Stardust
The Aladdin
The original MGM Grand which is now Bally's
The International which is now the Westin
The English Tudor themed Tally Ho which was built by the creator of Yahtzee
How the Tropicana and Circus Circus are the last two remaining from this era
The Sin City Era
The Rat Pack and Frank Sinatra
The showrooms and variety show performers
The role of the Mob
Historic Preservation and the Neon Museum
Lynn's upcoming book on Fremont Street and Downtown
Click Here to download!
This show is brought to you by Robert Stark's Paintings!